Test & Track
Your clients will reach their goals with their Measurz driving better decisions and training plans 📈
Pocket-Sized Power
Smaller than your smart device and weighs less than 200g so you can collect your Measurz anywhere 🌏
Over 40 Tests
That can collect Measurz on almost every joint and muscle - it's really 500+ tests if we count our tests how others do 😜
The Muscle Meter'sTM best friend is our Measurz App that allows you to assess not only isometric strength....but the whole person including: 
The Muscle MeterTM is four devices in one for all your muscle strength testing needs at a price you can afford.
For too long, muscle strength testing devices have been overpriced and slowed down assessment processes.
The Muscle Meter has taken learnings from the failings of other handheld dynamometers on the market. These include:
Devices taking too long to set up and slowing down your workflow having to select one test at a time 

🐌

Devices not showing results on the device itself or having to rely 100% on an app to see your results 

🤬

Locking devices to one smart device or operating system, whilst also locking you into long, expensive contracts 

🔒

Being too expensive to put one in every room and provide one for every member of your team 

🤑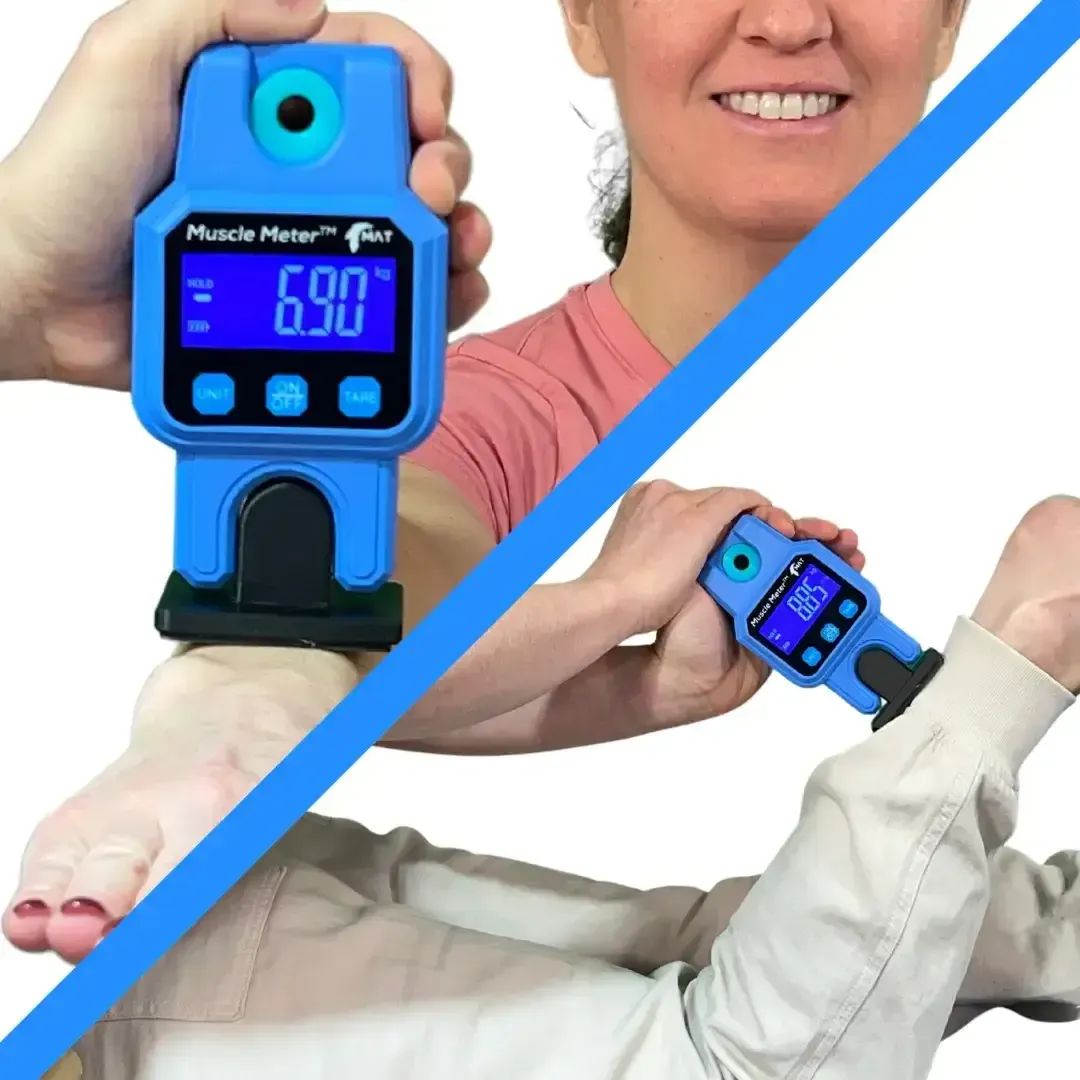 At MAT, we believe every team member and client should have access to strength testing.
This testing should be quick and simple, enhancing your workflow and engaging your clients in the process.
This is why the Muscle Meter was brought to life.
MAT has learnt from previous experiences of creating and implementing other technology into their own business. It can be an extremely expensive way to slow down assessment and lose client engagement in the process.
The Muscle Meter allows you to assess almost every muscle quickly and easily. Utilising the accompanying Measurz app, you can easily track the progression of your clients and compare them to normative data to better educate them and enhance your decision-making.
Measurz and the Muscle Meter have been specially designed to allow you to assess your clients thoroughly and improve communication throughout the entire assessment process.
This has been the success behind our MAT and why over 10000 health and fitness professionals from all around the world use our products and have attended our courses.
Yves Silveira
Physiotherapist & Business Owner
"The value is insane. Get objective data to immediately help get great outcomes for your clients. Got one for each member of the team!"
Michael Barbarino
Osteopath & Business Owner
"Great to finally have a robust product in the market for data-driven clinics without being confronted with an exorbitant upfront cost or long-term contract."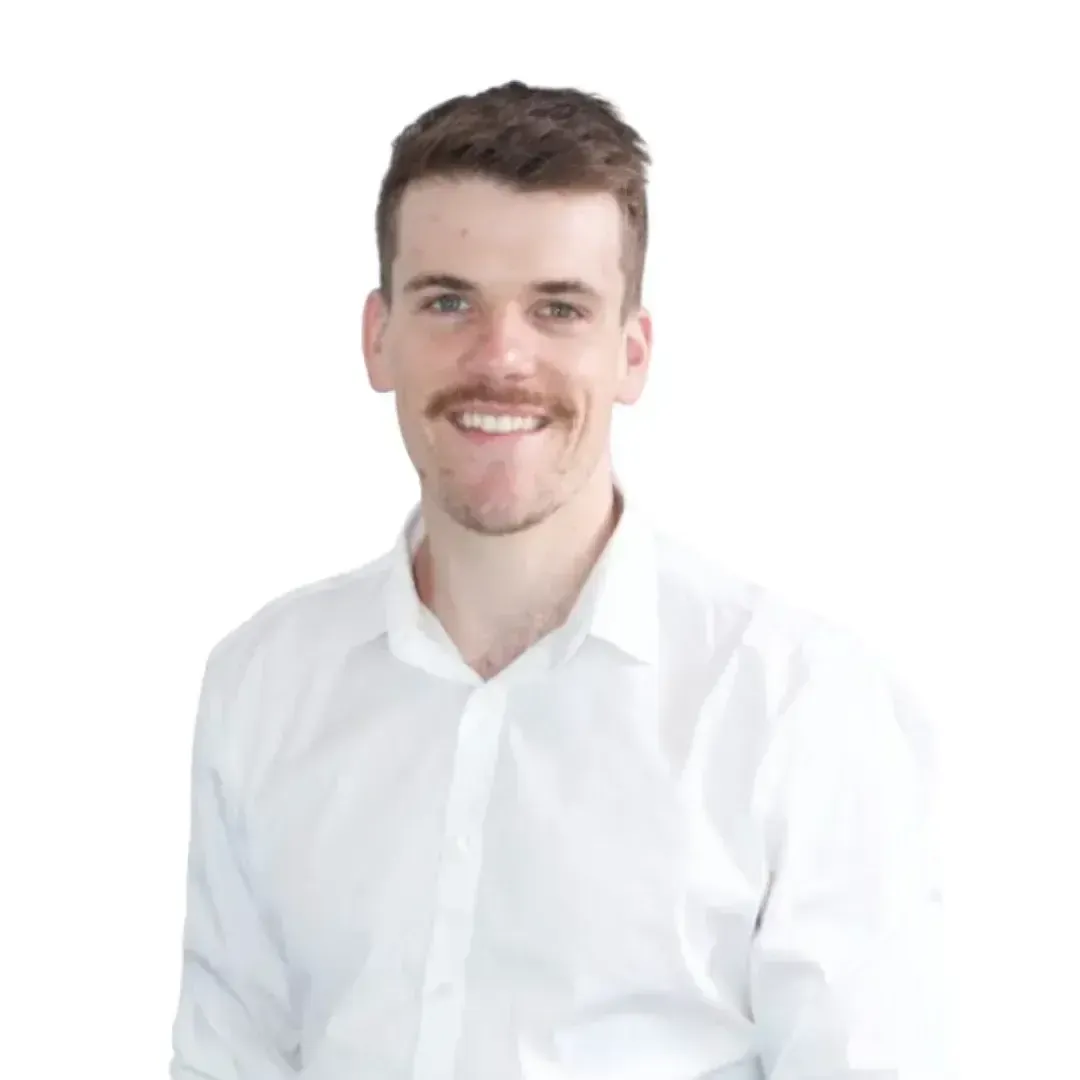 Matt Delaney
Physiotherapist & Business Owner
"The Muscle Meter integrated with the Measurz app have been great. Both so easy to use and clients love the data!"
Why Choose The Muscle MeterTM?
✅ You can use the Muscle Meter without a smart device if you wish - or pair it with our Measurz app to track all your client's results over time and perform 500+ other tests.
✅ The Muscle Meter is 4 devices in 1 - don't pay for multiple devices when you only need one. Pair it up with Measurz and it can replace at least 6 different devices.
✅ Own the Muscle Meter outright - we don't lock you into long contracts or even require you to use our Measurz app (but you really should!).
✅ We make getting a Muscle Meter easy - we don't force you to have a demo call with our sales team - simply head to our MAT shop to buy one (or one for every room) today.
✅ Reliable device over-engineered for your clients with a 300kg capacity - the highest of any device on the market.
✅ We keep our prices low - want to know a secret? Load cells are cheap and dynamometers don't need to cost the world. We sell directly to you online and don't have to pay for expensive expo booths, distributors or sales teams. We believe we're better reinvesting into our Measurz app instead.
✅ No fuss support - if have an issue with your Muscle Meter (you won't) we'll arrange to send you a replacement usually within 48 hours.
✅ Quick testing processes - our purpose-built test selection, templates and re-assess functions in our Measurz app speed up your workflow - not slow you down. 
✅ Never write notes again and save 2+ hours in your week - record all your Muscle Meter strength assessment data with every other assessment you use in one place - our Measurz app.
✅ We provide free training and support with our device including articles and videos on the tests in our Measurz Training Portal.
✅ Get support from a qualified health and fitness professional who understands your clients and business.
✅ Our CE-certified Muscle Meter is manufactured to the highest standard in leading ISO-certified facilities by qualified professionals - not put together in a backyard garage by unqualified people.
✅ We have an optional low-cost subscription service with actual subscription functionality - not a high-cost subscription that is locked in just to use your device.
✅ Works with iOS or Android (even new MacBooks) - we don't lock you into only one smart device that can run your strength tester.
✅ We've got the runs on the board - with over 10000+ users of our products and attendees of our courses, MAT are experts in functional performance and capacity assessments. We are passionate about helping you help more people and grow your business with data.
Ready To Buy A Muscle Meter?
 For less than one client session ever (yes you read that right!), you own the Muscle Meter forever!
You also get two-months FREE trial access to our Measurz app* to help you get the most out of your Muscle Meter.
TEAM DISCOUNT AVAILABLE -  Buy a Muscle Meter For Every Room & Team Member 
Buy 2-4: Save 10% | Buy 5+: Save 20%
Want To Chat About The Muscle Meter?
Book A Video Call
 

With The MAT Team
Technical Specs
'The Boring Stuff'
💪 LOAD CAPACITY: 300kg
🎯 ACCURACY: +/- 1-2%
🏎 SAMPLING RATE: 125hz
📏 MEASUREMENTS: kg, lb
⚡️ BATTERY: 400mA Lithium Battery or 3xAAA Batteries (backup)
🔋 BATTERY LIFE: A long time! (charge every 2-3 months)
🧲️ CHARGER: Micro USB 5V (included)
 🔩 FUNCTION: Push & Pull
 📡 CONNECTIVITY: BLE
 ⚖️ WEIGHT: 180g
📐 DIMENSIONS: 135mm x 75mm x 38mm 
👌 WARRANTY: 12 months
📱 COMPATIBILITY: iOS, macOS (M1+) & most Android devices (12+)