The Hop MAT™ is designed in particular with the Limb Symmetry Index hop tests in mind.
The Limb Symmetry Index (LSI) is an excellent guide for health and fitness professionals to objectively determine discrepancies in your clients and athletes limb strength, function, and mobility.
There are many different variations of hop tests that can be performed quickly and easily with the Hop MAT, including:
Anterior, medial, lateral and rotational single-hop tests

Anterior, medial and lateral triple hop for distance test

Triple crossover hop test

6-m timed hop test

Standing broad jump

And more hop-based functional performance tests
The Hop MAT is also designed to be utilised as a training tool to help you improve the movement skill of your clients and athletes.
Built into this clever assessment tool is an agility or speed ladder to perform 100's of different training drills to improve the speed, agility, flexibility, balance, strength and power of the people you work with.
Integrate hop testing into your assessment process and build more robust clients and athletes with the Hop MAT today.
Dimensions: 600cm x 20cm
Want To See If The Hop MAT Will Fit In Your Space?
Click the Hop MAT below to see a 3D model OR open this page on your mobile device and click the AR button to view it in your space
Looking for another Hop MAT Option?
The Hop MAT Lite provides a semi-permanent option to perform power-based hop testing. Designed especially with the Limb Symmetry Index in mind, it is perfect for those looking to quickly gather meaningful objective data.
Most suitable for timber floorboards, vinyl and lino surfaces with more than six metres of space.
Not recommended for carpet, concrete, cork or rubber flooring.
Please note: the Hop MAT Lite product has an adhesive backing and is not a solid mat like our non-'lite' assessment tools. It *is* recommended that you thoroughly clean the surface with mild soapy water before applying.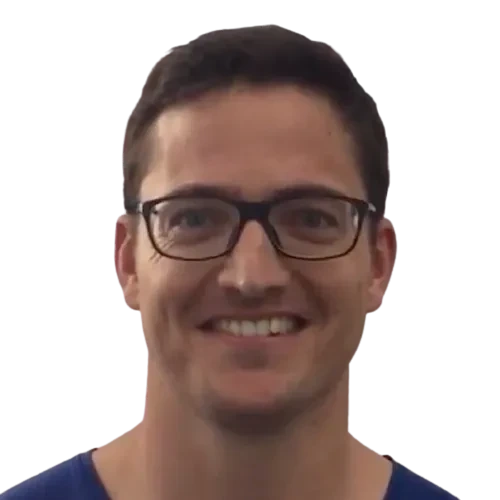 Cedric Audibert
Physiotherapist
"I've done a lot of different courses in my career, MAT has given me a lot of answers."
Karolin Krell
Physiotherapist & Osteopath
"The MAT Course has given me many new assessment tools to measures pre and post my treatment.
Ruben De Poza
Tennis Fitness Coach
"This course was so good! I learned a lot to apply to my tennis players. I would recommend it to anyone."
Want to learn more about objective assessment?
Get a taste of the MAT Course experience with a FREE module on our favourite test the Star Excursion Balance Test.