Assess Your Way With Our
Brand-New

MeasurzTM App
The World's Most Complete Assessment System
MAT Courses For Health And Fitness Professionals.
Join thousands of health and fitness professionals from around the world who have upgraded their assessment with our data-driven MAT Functional Assessment, Treatment & Training Courses for health and fitness professionals such as Physiotherapists (or Physical Therapists for our US friends), Chiropractors, Osteopaths, Exercise Physiologists, Trainers, and many more!
CLICK HERE TO LEARN MORE ABOUT OUR MAT COURSES
MAT Products To Help You Improve Your Assessment With Objective Data And Track Your Clients Progress To Their Goals
Want to stand out as the go-to health and fitness professional in your community? Our range of assessment tools are designed to help you help more people reach their goals with hundreds of objective tests of 17 different physical capacities.
CLICK HERE TO LEARN MORE ABOUT OUR ASSESSMENT TOOLS
Who's using the MAT? 
The MAT is used by over 15000 therapists and trainers and 50+ high-performance organizations from all around the world.
What Makes The MAT Approach Different?
Michael Brierley
Sports Physiotherapist
"I'd highly recommend the MAT course if you are a new grad Physio or even if you've been in the healthcare game for 10 years."
Jack Heggen
Exercise Physiologist
"The MAT makes it a lot easier to measure elements of movement and put reliable data to things we were already seeing."
Gary Smith
Sports Chiropractor
"Fantastic! Easy to use and implement. The MAT course helps bridge the gap between pain, performance and returning to sport."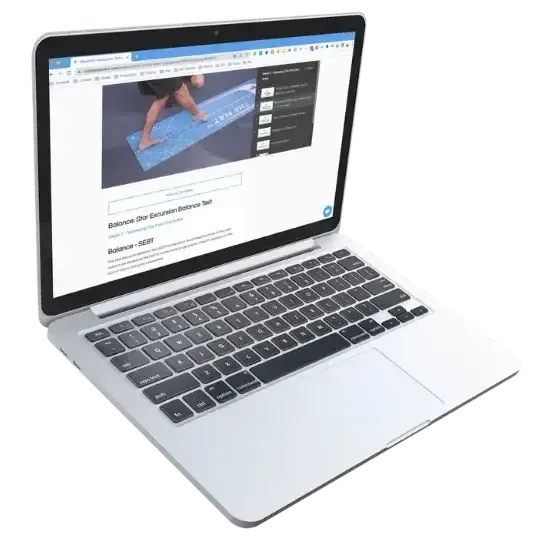 Not sure if the MAT Approach is right for you?
Get a taste of the MAT Course experience and The MAT with a FREE module from the course.